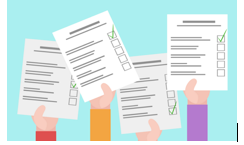 CAYCI SURVEY
Canyons School District is very interested in your opinion!  We are asking for your help to identify how we can improve our school and better support our students and families. 
Look for the parent survey coming home on Monday, March 15th.  Your answers will be kept confidential.  Our goal is to have every family at our school complete and return this survey.  Your students will be receiving prizes when they turn in their completed parent/caregiver survey.  Thank you and we appreciate your feedback!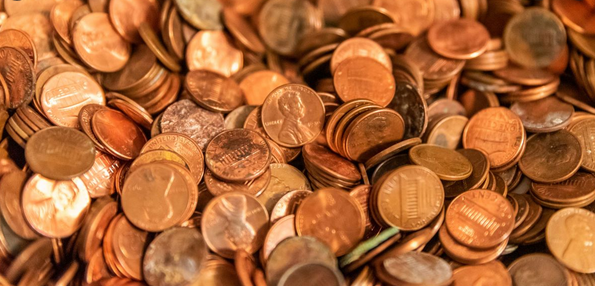 PENNY PRIDE FUNDRAISER
Monday, March 15 – Thursday, March 25
RULES: Each grade and the teachers/staff has their own jug for collecting money.
GAIN points by adding pennies and bills to your grade level jug.
SUBTRACTother grades' points by adding silver coins to their jugs.
Pennies & Bills                                                Silver Coins
All pennies and bills                                  All silver coins SUBTRACT
ADD to the grade level total                     from the grade's total
The grade with the most points wins!
PTA POSITIONS!
Copperview is looking for new members to take on leadership positions for next school year! Contact Jenna Landward 801-826-8169 for more information and join us at our next PTA meeting on Friday, April 16th at 9:00am to learn more!
Mental Health Screening Nights, 4 – 8 p.m.
In the coming weeks, to help our school communities cope with pandemic fatigue and the prospects of a post-pandemic slump, CSD's licensed counselors are sponsoring free in-person and virtual wellness screenings and consultations for students, ages 10-18. The meetings are for 30 minutes and scheduled from 4 to 8 p.m. by appointment only.
Space is limited, and interested participants are asked to register for each event separately (see registration links below). Upon registering, families will be asked to complete a screening tool. During the consultations, licensed professionals will discuss available community resources to meet individual student needs.
March 15, Mount Jordan Middle [Register Here]
March 22, Midvale Middle [Register Here]
April 19, Draper Park Middle [Register Here]Here are more helpful resources:

Confidential SafeUT Tipline: The SafeUT mobile app and tipline allows anyone to anonymously report acts of bullying and threatened violence, or to seek help for emotional crises, suicidal threats and addiction problems. Download it here: https://healthcare.utah.edu/hmhi/safe-ut/

Wellness Resources: CSD's Parent Connections Portal

Crisis Line: 1-800-273-TALK.

Warm Line: 801-587-1055 (for callers not in crisis, but seeking support, engagement and encouragement seven days a week between 8 a.m. to 11 p.m.).
MOBILE MEDICAL CLINIC
Free Primary Medical Care at Copperview Elementary
March 24th, 8:00am – 2:00pm
Services Include: Blood Pressure Care // Diabetes Care // Clinical Breast Exam // Pap smear // Weight Management Care // Anxiety and Depression Care // Acute or Chronic illness Care // and more…
Services available to ALL ages
MUST Call for appointment @385.204.6257