Come grab a free food box!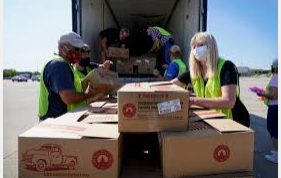 Families are welcome to pick up a food box at any location.
Friday, October 23 – 11 a.m.– 1 p.m.
       Midvale Middle
       Copperview Elementary
Friday, October 30- 11 a.m.– 1 p.m.
       East Midvale Elementary
       Sandy Elementary
       Midvalley Elementary
Families will stay in their cars and drive through to pick up a food box.  One food box per family.  Food boxes will be handed out on a First Come First Served Basis.
Each box will include potatoes, apples, carrots, butter, liquid eggs, shredded cheese, gallon of milk and some meat.
Food provided by a grant from USDA and distributed by Sysco Foods.