September is Attendance Awareness Month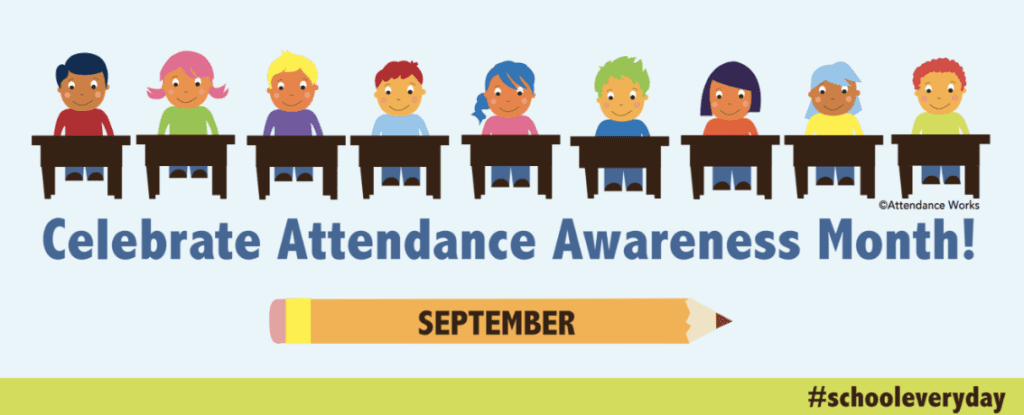 Every day a student is in school is an opportunity to learn, build relationships, and access support!  Regular school attendance is one of the biggest factors that can help your child succeed in life.  

Did you know that your child's sleep habits are a predictor of good school attendance?  Elementary school children need 9 – 12 hours of sleep a night.

How Can I Help My Child Sleep?
Set regular bedtimes and wake-up times.
To be sure your child gets enough sleep, decide when your child needs to get up for school in the morning and count back 9 -12 hours from there.
On weekends, try to stick to the sleep schedule as close as possible.
Turn off all screens at least 1 hour before bedtime.
Create a relaxing routine starting 30 minutes before bedtime.
Keep the bedroom dark, cool, and quiet.
Avoid giving your child foods or drinks with sugar or caffeine especially in the late afternoon or evening. 
Make sure your child gets plenty of exercise during the day.
School Picture Day - September 12
Picture Day is Tuesday, September 12!  
Picture money envelopes will be sent home by Friday, September 8th. 

Cash & check accepted (credit cards are for online orders ONLY).  Make checks payable to Eastman Adams Photo. There is a return check fee of $20.  Please have students bring money envelopes on Picture Day, September 12. 

Order online by visiting https://eastmanadams.com/ or by using the QR Code below.   Enter Access Key: ET9FWM5Q.  If you order online please write the reference code on the  money envelope and send it with your student on Picture Day. 

All students will be photographed regardless of payment.
For assistance ordering please contact: (801) 207-8240 contact@eastmanadams.com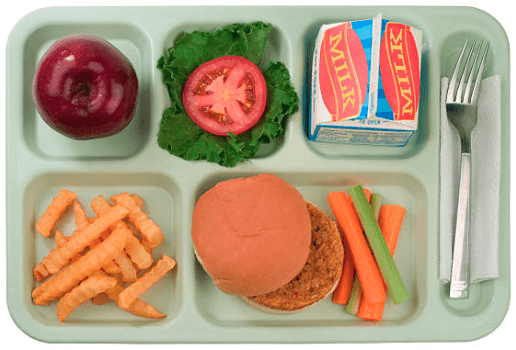 All school lunch menus can be found by following this link – Copperview School Lunch.
For Translation – go to the top right 3 bars and click on "Select a Language", 9 different languages are offered.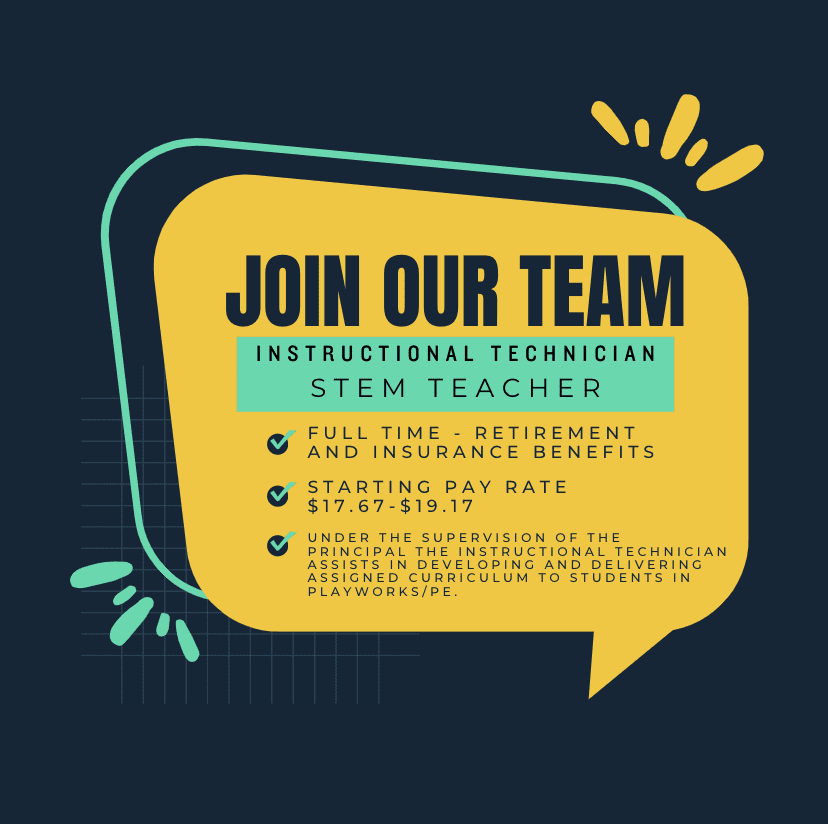 We're hiring a S.T.E.M. Instructional Technician! Join our fantastic faculty here at Copperview. Part time or full time with benefits position, you choose. If you're passionate about helping students thrive in S.T.E.M. APPLY NOW HERE.
Copperview Food Programs and Resources
Fresh Fruit and Vegetable Program Starts this Week!
The Fresh Fruit and Vegetable Program (FFVP) is a federally assisted program providing free fresh fruits and vegetables to children at eligible elementary schools during the school day. The goal of the FFVP is to introduce children to fresh fruits and vegetables, to include new and different varieties, and to increase overall acceptance and consumption of fresh, unprocessed produce among children. The FFVP also encourages healthier school environments by promoting nutrition education.
Fresh Produce Market
Our Fresh Produce Market is on Tuesdays at 2:45pm at the front of school continuing through October. Bags of fresh fruit and vegetables will be available for Copperview families at NO CHARGE. Thank you to Rancho Markets and community funders for this resource.
Mobile Food Pantry
Mark your calendars!  In partnership with the Utah Food Bank, all Copperview families are welcome to receive 20 pounds of free food once a month.  Please enter through the Main entrance doors at the front of the school and visit the table just outside our gymnasium.  We look forward to seeing you there!
Distribution is from 3:00pm-4:00pm or till out of items
Lunch Share Bins 
Our students have been doing awesome utilizing our Lunch Share Bins.  When students have leftover unopened milk, fruit, yogurt, chips and more at lunch time they are able to place them in our share bins that will then be brought outside after school for students to access an after school snack.  Look out for the Share Bins when the bell rings!
Wellness Team - School Social Work Role
Meet Mrs. Ashley and Mrs. Erin
School Social Work Role
Helps students learn social wellness skills 

Supports interventions related to academic success 

Assists educators with student behavioral needs

Provides family interviews, education, and referrals to school-based supports and community resources
September
| | |
| --- | --- |
| 4 | NO SCHOOL – Labor Day |
| 8 | PTA Meeting (9:00 AM) |
| 12 | School Picture Day |
| 19 | Faculty Meeting (7:30AM) |
| 19 | School Community Council (SCC) Meeting (3:30PM) |
| 22 | K-5 Assembly: Just Jumpin (10:00 AM) |
| 26 | Mobile Food Bank (3:00PM-4:00PM) |
| 26 | School Carnival (4:30PM-7:30PM) |
| 27 & 28 | Parent Teacher Conferences & PTA Book Fair |
| 27 & 28 | Boo to the Flu Community Flu Shot Clinic |
| 28 | Elementary Early Out Day – Students are dismissed at 1:40 PM |
| 28 | Student Awards Assembly – families will be invited to attend if their student is selected to receive an award |
| 29 | NO SCHOOL – Compensatory Day |