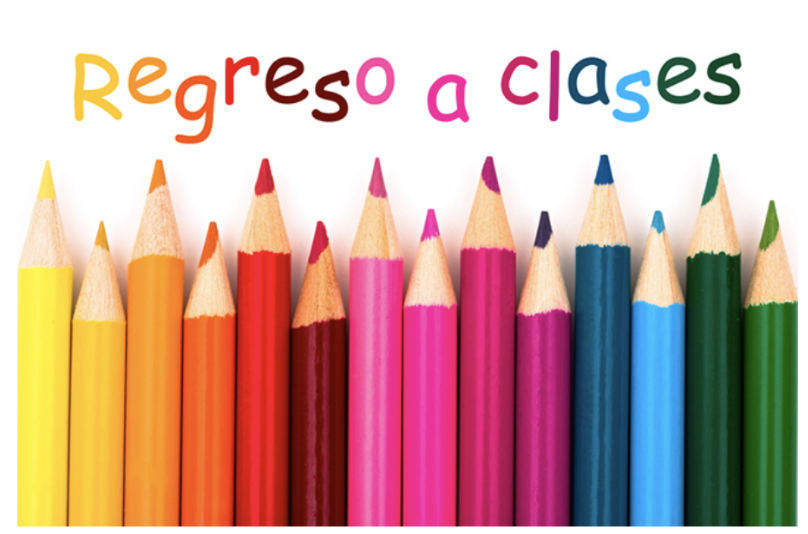 Student Registration: August 7 – 11
The start of the 2023-2024 school year is almost here!  Whether you're new to Canyons District, or returning for another year of learning and fun, we can't wait to see your smiling faces. Registration for the coming school year starts
Monday, Aug. 7 at 8:30 a.m.
All students must register on Skyward each year and we hope to have all registration complete by August 11 in order to assign students to classrooms. Registration for most students will be done online through our
Skyward Family Access
tool.
Please check your email for login instructions or contact our Call Center for help at 801-826-5525
.
As always, back-to-school registration for Canyons District can be done online when it's convenient for families. But now, when families sign into CSD's registration portal, they'll find streamlined step-by-step instructions to make the whole experience a whole lot easier.
NEW STUDENTS TO CANYONS: If your child is new to Canyons, and has never attended one of our schools, you will need to first create a Skyward Family Access account by completing the New Student Online Enrollment form. Your Skyward Family Access account is the gateway you'll use this year, and every subsequent year, to register your children. Once you've created the account, and starting on Aug. 7, you can then log in to Skyward and select New Student Enrollment to complete the back-to-school registration process for each child.
RETURN STUDENTS: If your child has attended CSD in the past: You will use your Guardian Skyward Family Access ID and Password to begin the registration process. Once logged in to Skyward, simply follow the prompts and make personal identification updates as needed. Families will receive an email with login information.
In-person assistance is also available at Copperview the week of August 7 – 11 during the following times:
Monday, August 7 (9:00 AM – 1:00 PM)
Tuesday, August 8  (9:00 AM – 1:00 PM)
Wednesday, August 9  (9:00 AM – 1:00 PM)
Thursday, August 10  (9:00 AM – 1:00 PM and 3:00 – 5:00pm)
Friday, August 11 (9:00 AM – 1:00 PM)
*Spanish interpreters will be available, please contact the school to schedule other languages.  For additional questions please contact the main office at 801-826-8125.
Kindergarten Registration
In accordance with Utah State law, if you have a child that will be five years old on or before September 1, they are eligible for kindergarten. If you have an eligible child, please complete the linked form. If you know of a neighbor that has a qualifying kindergarten student, please share this information with them.
Eligibility:
Children must be five years of age on or before September 1, 2022.
The office is required to have the following documents on file prior to student enrollment.  Front office staff will be happy to assist in making copies of each document.

Birth Certificate
Immunization Record
Proof of Residency
FIRST DAYS OF SCHOOL
Monday, August 21 is the first day of school for 1st-5th grades. 

Thursday, August 24 is the first day of school for Preschool and Kindergarten.
BELL SCHEDULE
Mon-Thursday Bell Schedule
8:40 AM    Bell Rings
3:20 AM    School dismissed
Friday Bell Schedule – Early dismissal day
8:40  AM  Bell Rings
1:40   AM  School dismissed
BACK TO SCHOOL EVENTS
Thursday, August 17 (5:00 – 6:30 PM) OR Friday, August 18 (10:00 – 11:00 AM)
Please choose one date to attend, both days will be the same open-house format.
Meet your child's new teacher

See your classmates

Learn about our school community 

New backpacks and school supplies provided by United Way of Salt Lake and OPTUM will be available for any child that needs one
UPCOMING EVENTS
August
8.10 Hot Dog Hello (3:00 – 5:00 PM)
8.14 PTA Meeting (9:00 – 10:00 AM)
8.15 Fresh Produce Market (2:45 PM)
8.17 Back to School Event (5:00-6:30 PM) 
8.18 Back to School Event (10:00-11:00 AM)
8.21 First Day of School (grades 1 – 5)
8.21 -23 Kindergarten KEEP Assessment by Appointment only
8.24 First Day for Preschool and Kindergarten