APRIL NEWSLETTER – Don't miss out on what's happening!
Message from Principal Rigby
Dear Copperview Families,
Happy Spring! We've had so many amazing activities happening at Copperview this past month, and we're very grateful for your ongoing support and participation. Our students always benefit when we can work together in their behalf.
Here are a few of the highlights . . .
Teacher of the Year:Congratulations to Abigail Muller who was selected as the
Teacher of the Year at Copperview Elementary for the 2020-21 school year. She is an amazing teacher, and her students will tell you that she definitely deserves this honor. Congratulations, Mrs. M!
Kindergarten Orientation: Do you or someone you know have a student who will be attending kindergarten at Copperview next year? Learn how to complete registration by going onto our website at https://copperview.canyonsdistrict.org/kindergarten-orientation/.
Bittersweet Changes: With a very full and grateful heart, I want to announce my retirement from Canyons School District and Copperview Elementary school, effective at the end of the 2020-21 school year. Words are truly inadequate to express my emotions as I consider the next chapter in my journey. While I'm excited to spend more time with my husband, children, grandchildren, I LOVE Copperview with all my heart, and the students, community and staff are truly my second family. This community changes you in ways that are indescribable – and as we've worked tirelessly together for our students, we've grown in ways I never imagined. My life has been so much richer because of this experience, and I will truly miss so many of the aspects of this work. Colleen Smith was recently appointed as the new principal of Copperview for the 2021-22 school year. Read more about Colleen below!
Sincerely,
Principal Rigby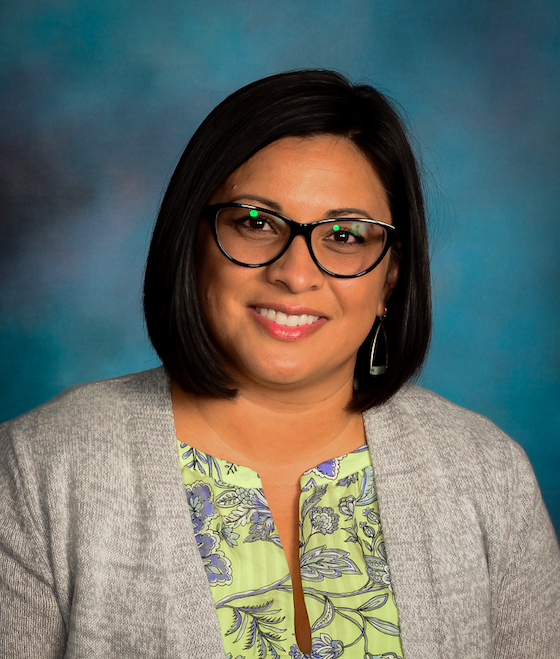 Introducing New Copperview Principal for the 2021-2022 School Year
Greetings Copperview Families,
It is with great enthusiasm that I write this letter to you as the newly appointed Principal of Copperview Elementary School, beginning July 2021. As you'll read in my introduction below, I've experienced many career opportunities. However, being a school principal brings me the most joy and I couldn't have dreamed of a better assignment than joining the Copperview community.
A little about my background…
I have worked in education for seventeen years, four in Canyons School District, and thirteen in Murray City School District. My education background includes a Bachelor's degree from Westminster College, a Master's degree in Educational Leadership and Policy from University of Utah, and endorsements in History, English as a Second Language, and Elementary Mathematics.
For the first five years, I taught 6thgrade at Grant Elementary. I then spent two years as District Curriculum Teacher Specialist where I had the opportunity to oversee several K-12 departments including Mathematics, English Language Arts, Fine Arts, Gifted Education, and World Languages/Dual Immersion. I then spent seven years as a school principal, six at Parkside Elementary (Murray District) and one at Sprucewood Elementary (Canyons District). For the past three years, I have been working as a Program Administrator in Responsive Services where I've had the opportunity to develop and oversee several student support programs to promote student safety, social emotional well-being, and student access through accommodations.
On a personal note…
I was born and raised in the Salt Lake Valley and enjoy calling Utah home. My husband, Brady, is also an educator at a local high school. Together we have two daughters, Brooklyn (age 15) and Amelia (age 3), who we love spending time with exploring new places, reading books, or playing with puzzles or Lego.
I look forward to meeting everyone in the near future!
Sincerely, 
Colleen Smith
SPRING PICTURES – Tuesday, April 20th.  Students that have their picture forms and money on Tuesday will have their pictures taken.  If you pay online please notify the front office at 801-826-8125 or ClassDojo your teacher to make sure we know to have your student's picture taken.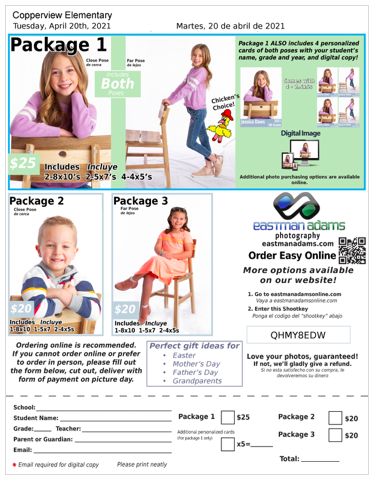 NEW PTA LEADERS
Thank you to our amazing parents that have stepped up to lead our PTA in 2021 – 2022!
Candace Erickson – PTA President, Candace has three students at Copperview and has served on the PTA for a number of years. We're so excited to have Candace lead our PTA next school year.
Tara Roner – PTA Treasurer, Tara is a new member to the PTA and will have an entering Kindergartner next year. Thanks for stepping up to the plate Tara, what a great way to get involved in our Copperview Community.
We still have positions open, join us for our next PTA meeting on May 14 at 9:00am.
Open Registration for Summer Club is Monday, May 3, 2021.
For more information email paustin@gslclubs.orgor call 801-256-9008.